2020 has thrown us a curveball and events which are normally large social gatherings have scaled down and/or gone virtual. Streaming weddings have been the latest addition to many videographers' packages, but if you don't have professionals to help stream your wedding, you can also do it yourself or with the help of friends and family! Streaming workflows range from a single iPhone to multi-camera setups. Whatever you're looking for, Teradek has apps and devices to help you pull off a successful stream.
Single Camera Simple Setup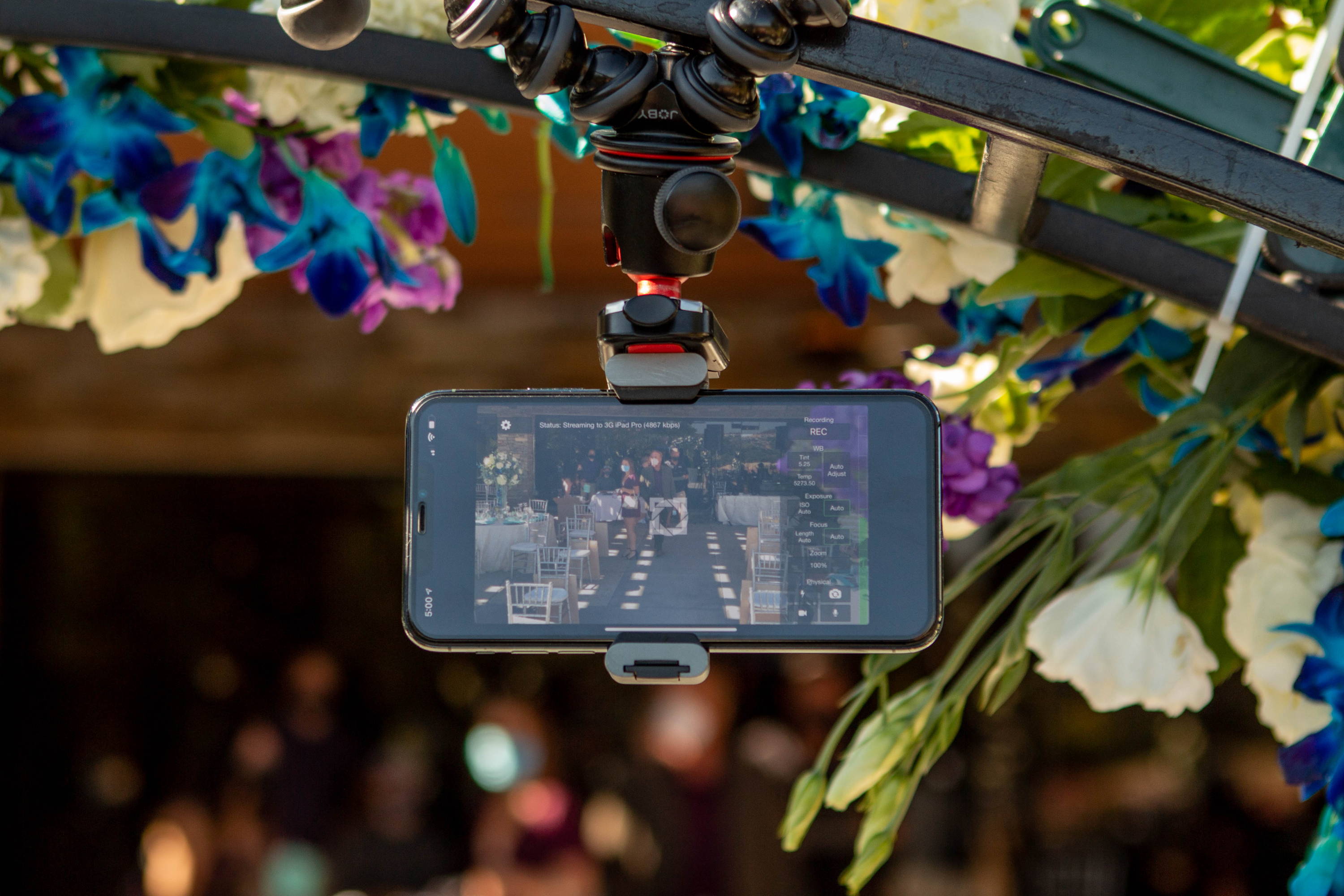 (AirMix Solo is used to stream the wedding of Grace and Jake.)
Go live on your iPhone and capture all of the action at your next event or wedding. Using Teradek's Airmix Solo app for iPhone or Airmix app for iPad, you can stream to your favorite online video platform while adding graphics, lower thirds, pre-recorded videos, and more!
Here's how to do it:
Install Airmix Solo onto your iPhone well before your live stream is planned to take place. This will give you enough time to create a project and add elements that can make your stream come alive, such as custom graphics made specifically for your event.
If you're looking for more robust features and have access to an iPad, you can install the Airmix iPad app, which can add pre-recorded videos, slideshows (through our PDF support feature), and more.
Choose the online video platform you would like to stream on such as Youtube or Facebook. Make sure you connect and set up your destinations in advance so you can be sure there are no hiccups when you're ready to go live.
Internet and WiFi can make or break a successful live stream. Make sure to verify ahead of time that the WiFi strength at your venue is reliable enough for streaming video. If your location does not come with WiFi or a connection that is strong enough, you can use your phone's data connection for streaming.
Once you hit the Go Live button, you're live online. Wow your viewers with your custom graphics and lower thirds, or narrate the event using an external microphone for crisp and clear audio.
Multi-Camera Lightweight Mini Production with Airmix for iPad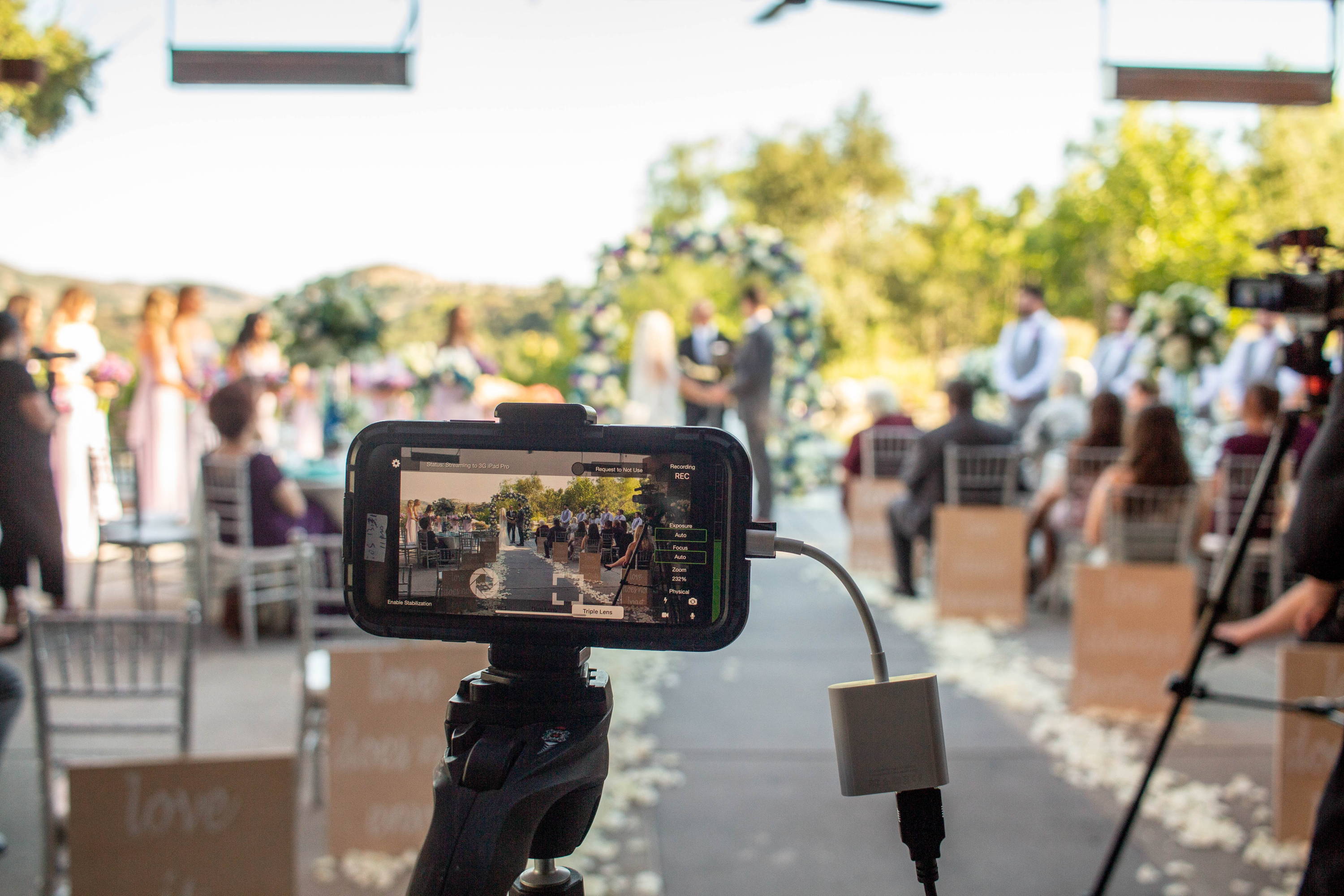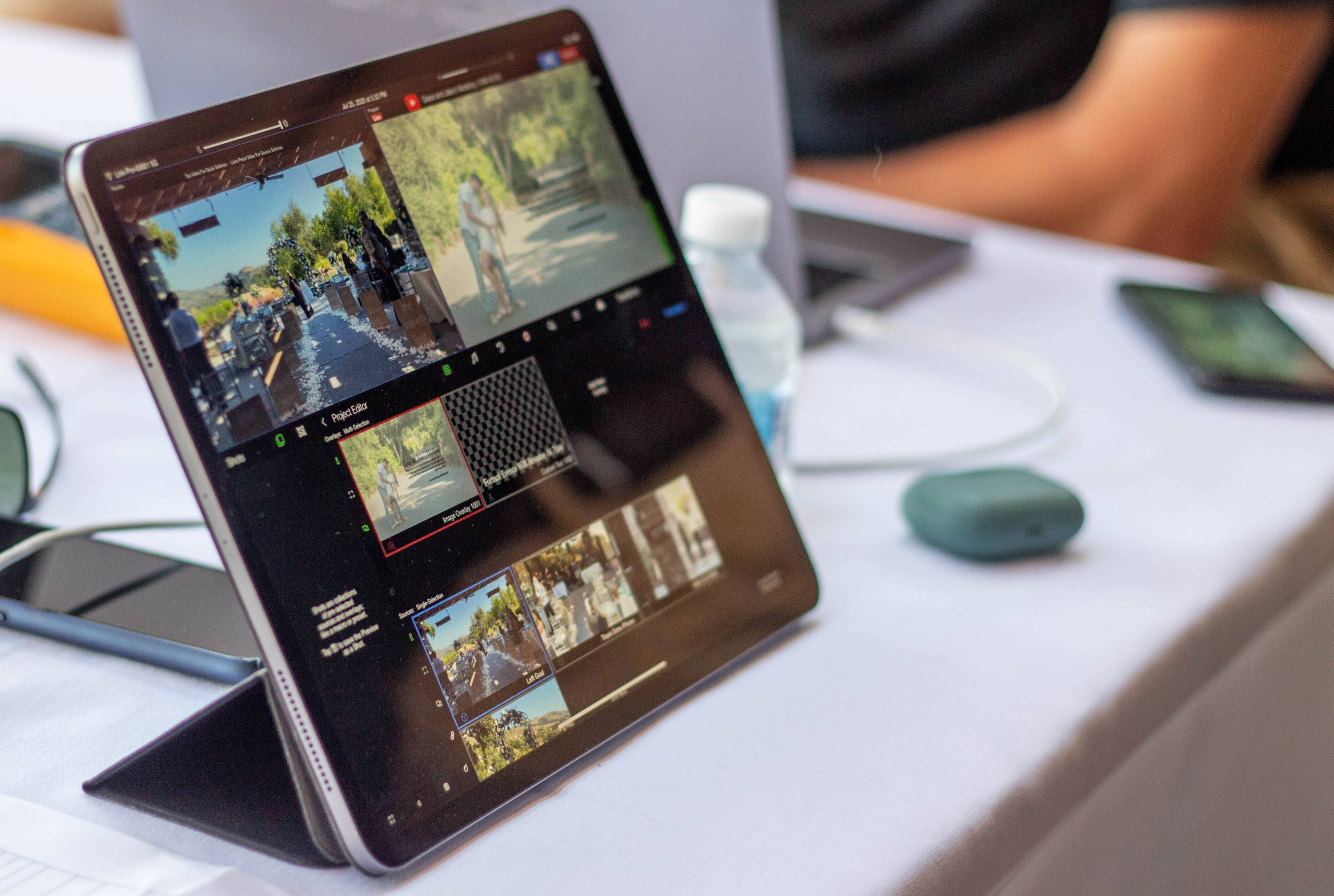 (iPhones act as additional video sources.)
You can take your live stream to the next level by incorporating several camera angles into your live production using Airmix for iPad. Including new angles close to the officiant and another one with a wide shot of the venue can help share the atmosphere while simultaneously allowing your viewers to feel close to the ceremony. To accomplish this, you'll need iPhones or Androids in addition to your iPad. Each phone will serve as a camera source.
Install Airmix on your iPad
Install the free Airmix Remote app on each phone you plan to use as a camera source and make sure your phones are connected to the same network as your iPad running Airmix.
If you are having trouble with WiFi, iPhones can use Ethernet through Lightning to Ethernet adapters, allowing you to hardline your cameras into the network.
Once connected to the same network as your iPad, add each camera by selecting "Add Source" on Airmix, then "Teradek Device".
From Airmix, you can remotely control several functions on each phone camera, including white balance, focus, and more. You can even set up a tally light so those operating the cameras know when you're switching to their phone.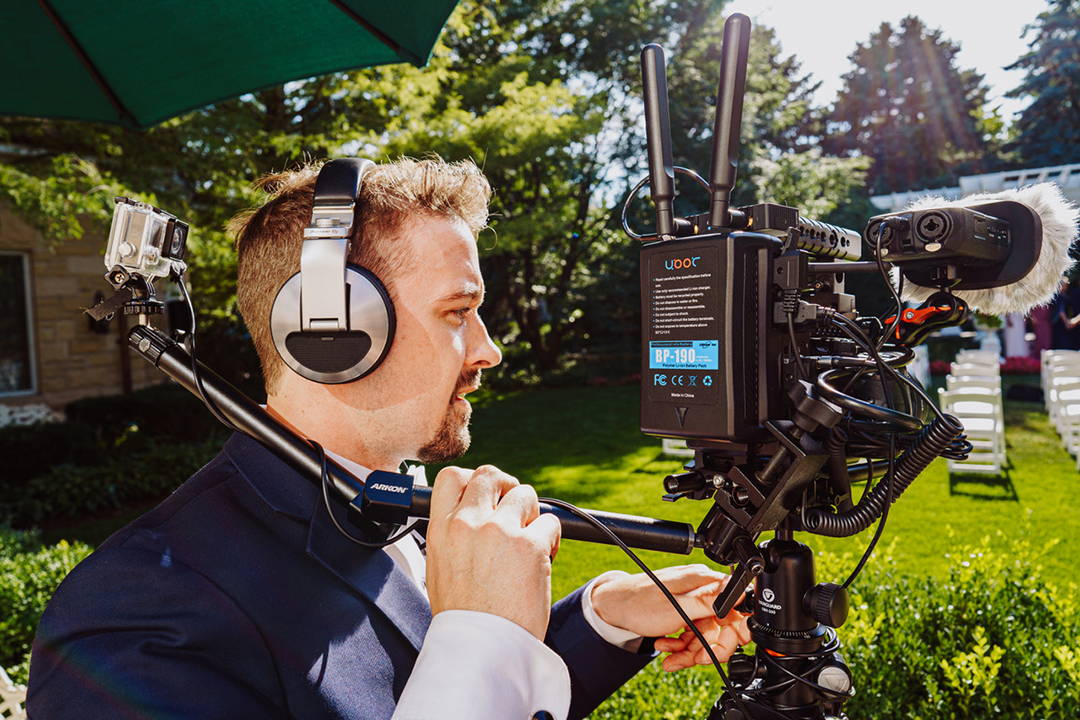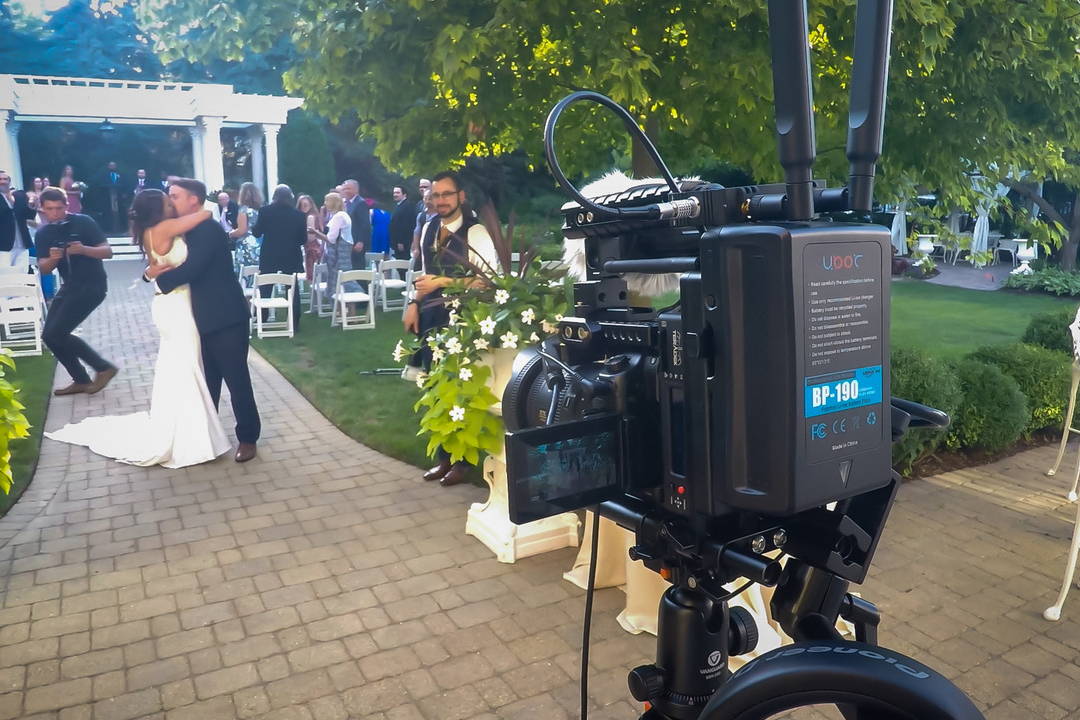 For advanced users, Teradek also sells video encoders that attach to any HDMI or SDI camera, allowing you to stream from them right into the Airmix app. This is a great solution if you want to maximize video quality or if you don't have any extra camera phones laying around! Learn more about streaming setups using encoders
*Sharelink and Core cloud are optional services that allow you to stream to multiple online video platforms simultaneously. Visit the Core and Sharelink websites to learn more.
Tips for a successful and quality stream
Test your setup in advance. It's important to iron out any kinks well before your wedding. If possible, test your setup at the venue you plan to use.
Consider using an external microphone for better audio. The built-in microphone on the iPad and iPhones may pick up excessive external noises. Alternatively, if there is a house audio system that the bride and groom will be using, you can also pull your audio from there using adapters (i.e. 3.5mm analog connector).
Find a discreet place to set up your iPad and iPhone cameras. You may need stands or tripods to accomplish this.
Airmix Tutorials:
How to Add a Slideshow to Your Live Stream in Airmix (iPad App Only)
How to Add a Lower-Thirds Graphic to Your Live Stream (iPad App Only)
(DMS Video Productions Ltd. live stream a wedding by the lake using a Teradek VidiU Go.)